Many celebrities wear blue sapphire rings or pendants, as you may have seen. Since ancient times, humanity has been drawn to gemstones.
These stones are said to have extraordinary and enigmatic properties that provide wealth, strength, and protection from bad omens.
Different gemstones have a variety of properties. Blue Sapphire is the most popular of all gemstones. It is because this lovely stone is said to bring good fortune to anyone who has it.
Blue sapphires have recently become one of the most desirable gemstones among celebrities. Blue sapphires may be found in any form from engagement rings to daily jewelry. Take a look at some of the celebs who have been photographed wearing blue sapphires.
What Makes Blue Sapphires So Special?
Blue sapphires are very popular and precious gemstones. They come in a variety of hues, but those with a deep blue color are the most valuable. The blue hue is created by iron and titanium residues in the stone. Sapphires are commonly set in rings, pendants, earrings, and other jewelry as faceted stones or cabochons.
Sapphires are among the toughest jewels, which makes them long-lasting and resistant to scratching, chipping, and breakage. Blue sapphires are also extremely uncommon, which contributes to their great value.
List of Celebrities Wearing Blue Sapphire Gemstone
For some reason, wearing a blue sapphire is highly popular among Bollywood and Hollywood superstars and other influential people.
Amitabh Bachchan
AR Rahman
Abhishek Bachchan
Aishwarya Rai Bachchan
Sonu Nigam
Elizabeth Hurley
Kate Middleton
Reese Witherspoon
Penelope Cruz+Lakshmi Mittal
Which Famous Celebrity Use Emerald Gemstone?
Amitabh Bachchan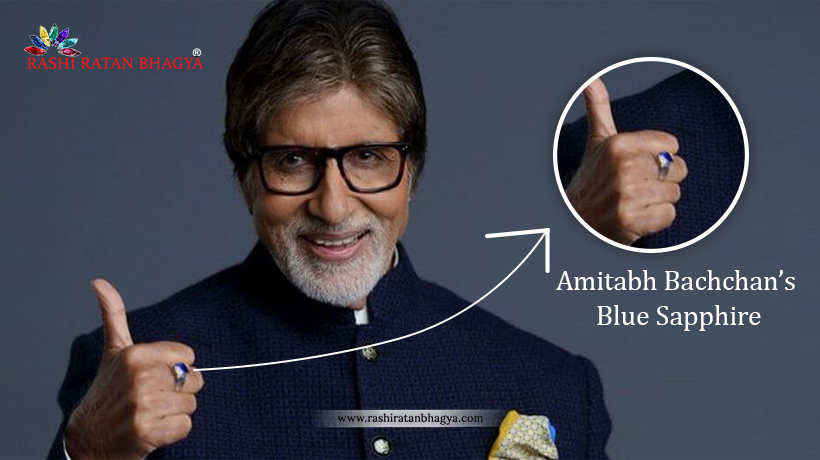 Big B, one of Bollywood's best stars, is known to wear a Blue Sapphire or Neelam to bring good fortune and luck. Life is fair to everyone. To attain success in life, everyone must overcome obstacles.
Amitabh Bachchan, Bollywood's megastar, is no exception. He achieved his current level of accomplishment after overcoming various life-threatening obstacles. The stone is claimed to change his life for the better. According to astrologers, the stone brings success into the wearer's life. It protects the individual from all forms of negativity.
A. R. Rahman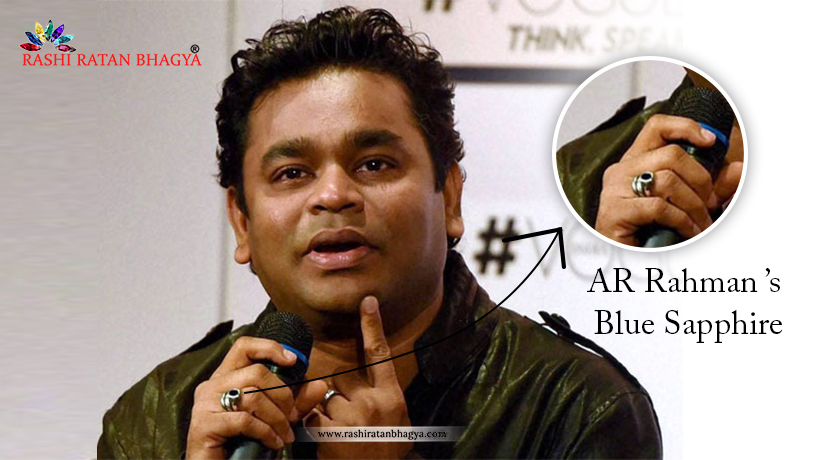 A. R. Rahman is regarded as one of the top vocalists and musicians in Bollywood. He's got a blue sapphire ring on. He used to be a singer and musician who sang a lot of great songs and put in a lot of hard work, which earned him a lot of fame.
However, after wearing a Blue sapphire, he received the outcome, and he won the Oscar. His Neelam ring aids him in his profession and life. That is how blue sapphire assists him in achieving his aims and attracting their good fortune.
Abhishek Bachchan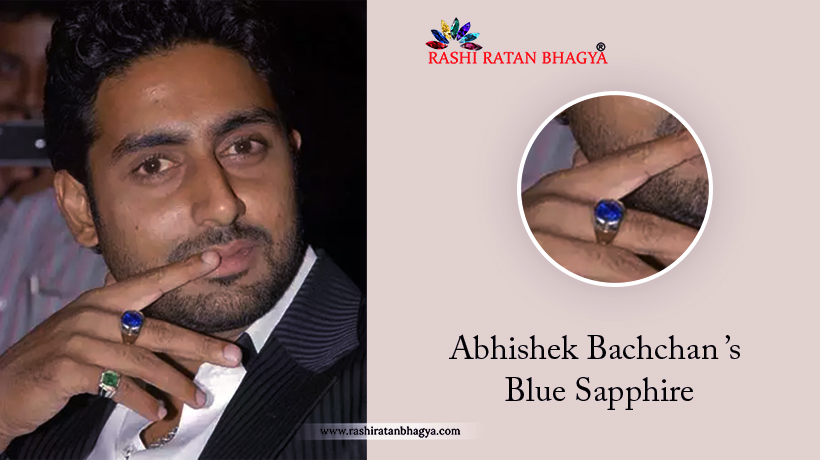 Abhishek Bachchan has achieved celebrity status. However, when he first began his job and adventure, he encountered several difficulties. He is the son of Mr. Amitabh Bachchan, a film industry legend. He may easily get into the film business, but it all relies on his effort and skill.
There was a time when Abhishek Bachchan's films were flops. We weren't seeing any outcomes despite his best efforts. He began wearing a blue sapphire ring to deal with these issues. After donning blue sapphire, he went on to star in films such as Dhoom, Dhoom 2, Housefull, Bunty and Bubli, Raavan, and many more. Blue sapphire paved the door for his achievement and elevated him to the status of a celebrity.
Aishwarya Rai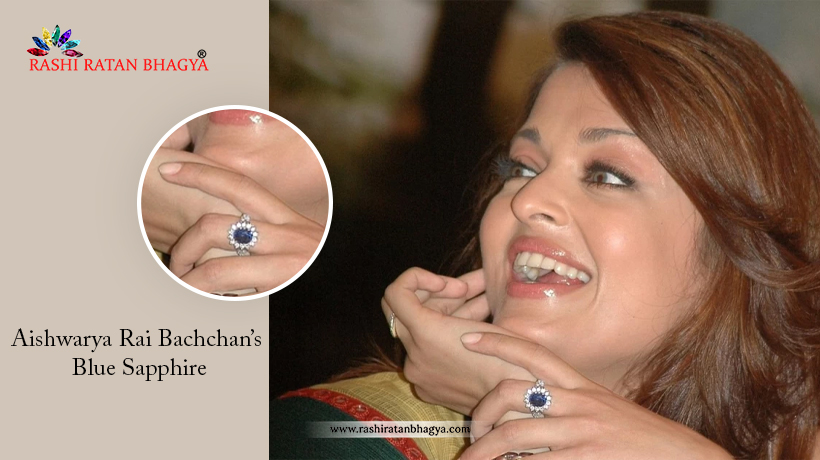 Aishwarya Rai is the most beautiful woman, and her dazzling beauty captivates everyone. On her middle finger, she wore a blue sapphire ring. Blue Sapphire assists her in achieving all of her goals in life. She won Miss World in 1994 and received an offer from the Bollywood business three years later.
She made her debut in "Aur Pyaar Ho Gaya," followed by three films in 2000: "Hamara Dil Aapke Paas Hai," "Dhai Akshar Prem Ke," and "Mohabbatein." These films were huge successes. After a while, she married Abhishek Bachchan and became the Bachchan family's daughter-in-law. She had everything she wanted in life. Everything in her life, from her work to her marriage, was ideal. Blue sapphire assists her in obtaining everything and every happiness.
Sonu Nigam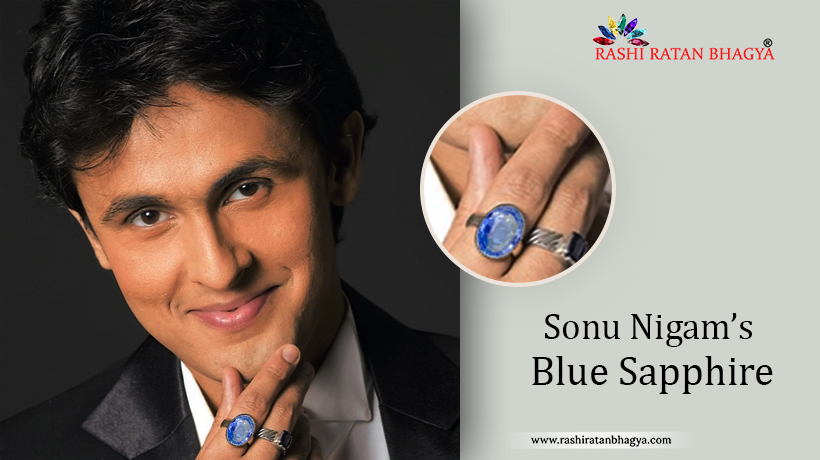 Sonu Nigam is a vocalist whose voice wakes your inner soul. Sonu Nigam's songs touch the hearts of his fans. This well-known vocalist also likes blue sapphire. He sang several songs that were not big successes early in his career.
In 1993, he sang his first mega-hit song. Some of them were denied after singing. He achieved the greatest achievement of his life after wearing blue sapphire. He was named Best Male Playback Singer at the National Film Awards. Following that, he performed several songs and received numerous accolades. That is how his blue sapphire aids him in achieving the greatest satisfaction of his life.
Elizabeth Hurley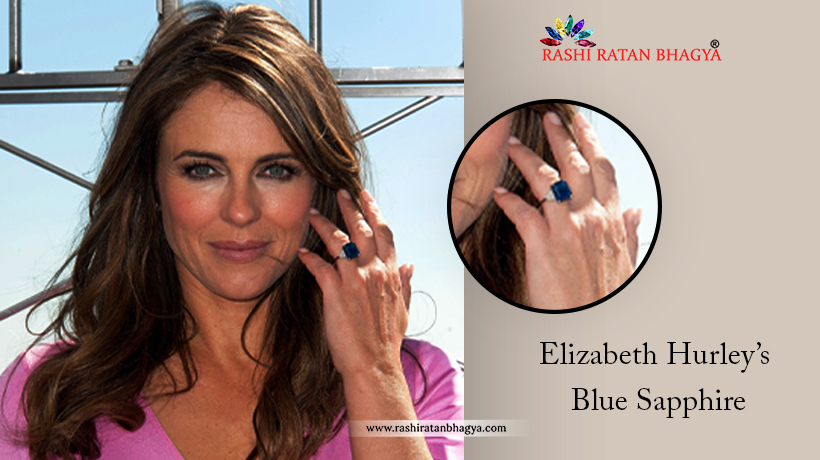 When cricketer Shane Warne proposed marriage, actress, model, and fashion designer Elizabeth Hurley accepted a square-cut sapphire engagement ring. The ring has 2-carat trillion-cut diamonds on either side of the huge 9-carat sapphire, and it is worth more than $100,000. Due to the prominence of the sapphire in Britain, which signifies monarchy and is a favorite of the royal family, the platinum ring may feature a sapphire.
Kate Middleton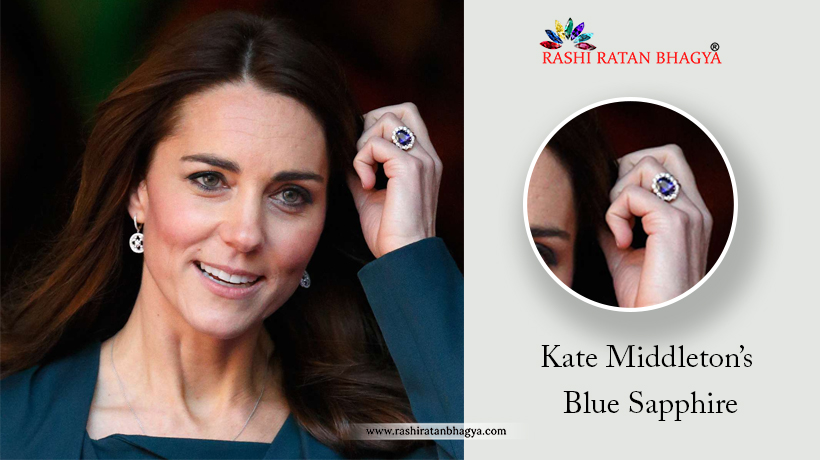 The ring that Princess Diana previously wore is now worn by the Duchess of Cambridge. When Prince William proposed to Kate Middleton with his mother's engagement ring in 2010, he not only established a new royal tradition but also sparked a fashion trend. The sapphire and diamond engagement ring is now renowned as "The Kate Middleton Ring" across the world. It is made up of an 18-carat diamond and sapphire stone that Prince Charles purchased in 1981.
Reese Witherspoon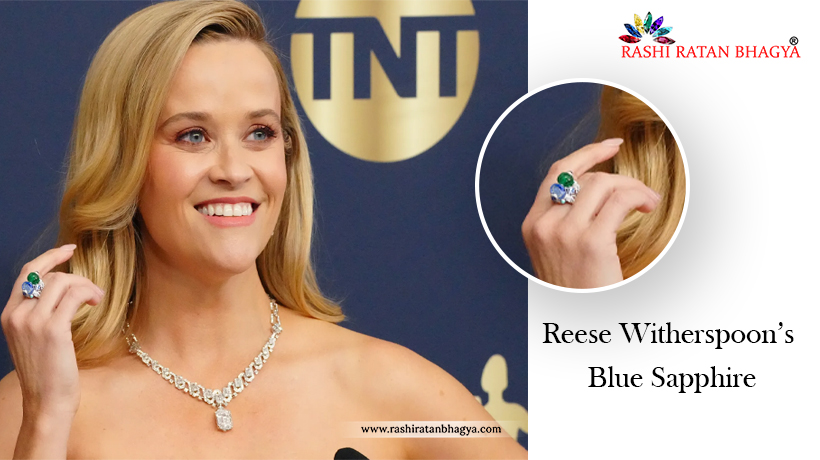 Reese Witherspoon wore a modest black bodycon dress with bows on both shoulders and accessorized with Blue Sapphire earrings and a matching statement ring. Her jewelry is said to have been custom-made by a jeweler. Previously, the actress was photographed wearing sapphire jewelry to the Golden Globes.
Penelope Cruz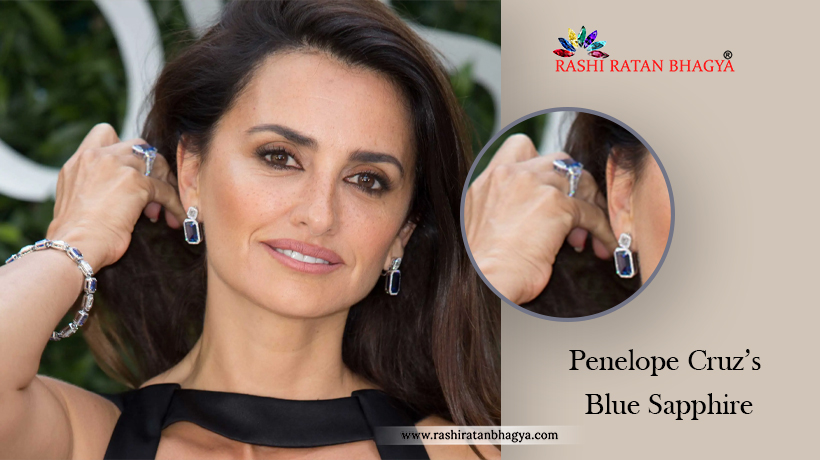 One of Hollywood's most adored couples is Javier Bardem and Penelope Cruz. They first met on the set of "Vicky Cristina Barcelona" and have been inseparable since. With a 3-carat oval-cut Blue Sapphire engagement ring, Javier Bardem proposed to the stunning Penelope Cruz. One of the lower-priced rings is set in a ring surrounded by a flower-shaped base.
Lakshmi Mittal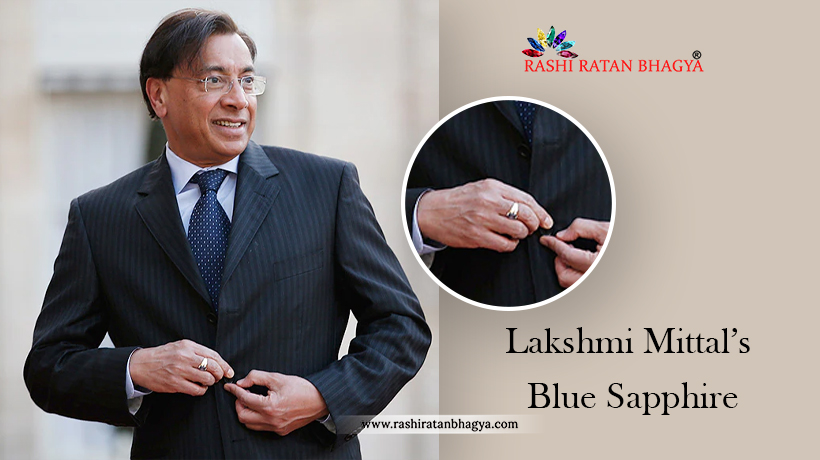 Lakshmi Mittal, sometimes known as the Steel Magnate of India, is one of the country's richest people. He lives in the United Kingdom with his family and has an estimated net worth of $12 billion. The man is seen wearing a Blue Sapphire ring.
Mittal is a well-known businessman across the world. His hard work and Blue Sapphire's protection from all the bad luck have made him who he is today.
The Popularity of Gemstones in Celebrities
Many more Bollywood celebs have been photographed wearing emerald rings, yellow sapphire rings, red coral rings, pearl rings, and other jewels. Kareena Kapoor Khan, Shilpa Shetty, Ekta Kapoor, Ajay Devgan, and many more are on the list.
These are just a few celebs who wear Blue Sapphire regularly. Many more famous people believe in the power of the gemstone. If you want to wear one after reading this, go to the best
Blue Sapphire Gemstones are loved highly because of the properties and advantages they provide. Some of the benefits of wearing blue sapphire gemstones are-
It provides prosperity and fortune. It also compensates for previous losses.
It shields the wearer from evil spirits and bad company.
The stone is extremely beneficial in social, professional, and marital situations.
Neelam gemstone is used to treat bronchitis, paralysis, gout, insanity, and other ailments.
It also works to treat scorpion bites. If you soak the stone in water for a while, it will heal the bite.